Our Favorites
Chicken Katsu - Our Best-Seller Tender Chicken Deep-Fried To Golden Brown, Complemented By Our World Famous Sauce.
Hawaiian BBQ Chicken - Marinated With Our Special BBQ Sauce, Grilled To Perfection For Your Taste.
Hawaiian BBQ Mix - Perfect for BBQ lovers. A Combination of Special Marinated BBQ Beef, BBQ Ribs, and BBQ Chicken.
Surf and Turf - Freshly Fried Shrimp, Mahi Mahi, and Your Choice of One BBQ Item - Beef, Chicken, or Ribs.
Lunch Plates
Each of our lunch plates come with 2 scoops of rice and 1 scoop of macaroni. Come in today for a fantastic break in your day at work.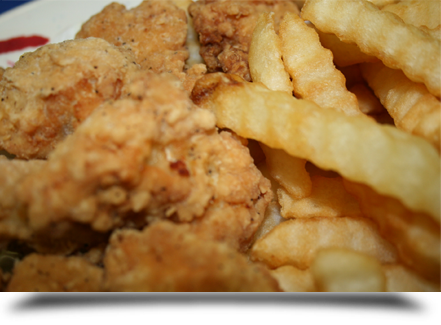 Chicken
Chicken Combo
The best of both worlds! We serve our famous chicken Katsu and Hawaiian Barbecue Chicken together for our Chicken lovers to enjoy. A perfect match!
Volcano Chicken
Our secretly prepared volcano sauce on top of tender fried chicken. This will definitely spice up your appetite.
Chicken Katsu Curry
Add a little zing to our best-selling deep-fried chicken with our popular curry sauce.
Chicken Cutlet
Enjoy our famous fried chicken topped with brown gravy.
Mochiko Chicken
Chicken filet marinated with special sauce, battered with Mochiko flour and
other ingredients.
Pineapple Chicken
Chicken filet with tangy pineapple sauce that will bring you back to Hawai'i.
Seafood
Seafood Platter
A great combination of golden-brown Fried Shrimp and Mahi Mahi fillet. This is truly a seafood lover's delight!
Fried Shrimp
Black-tiger shrimp, breaded with our secret spices, deep-fried to golden-brown perfection. Simply ono!
Island Fish
Generous portions of our tasty island fish fillet. Seasoned with our secret spices and fried to perfection. Truly an island favorite.
Beef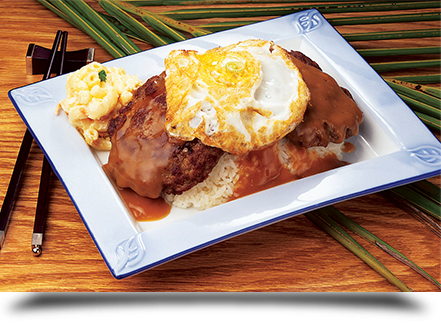 Hawaiian BBQ Beef
Slices of choice tender beef, marinated in our special barbecue sauce.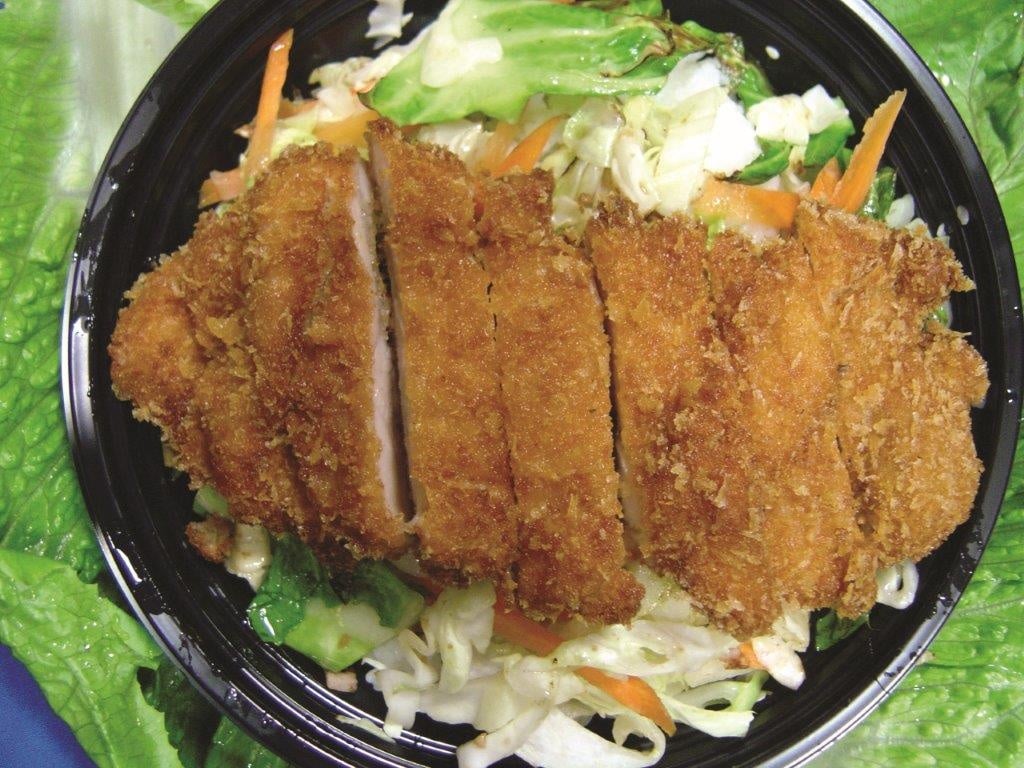 Hawaiian BBQ Shortribs
Tender and juicy beef ribs marinated in our special barbecue sauce and
grilled to perfection.
Loco Moco
From Hilo Hawai'i, the Big Islands! Two of our home-made beef patties, a fried-egg cooked over-easy, and topped with our special brown gravy.
Pork
Kalua Pork with Cabbage
Smoke-flavored succulent pork, slowly roasted to perfection. An island favorite.
Hawaiian BBQ Pork
Slices of pork, marinated in our special barbecue sauce.
Take Out:
Ahu's BBQ Mix
BBQ Hawaiian
Short Ribs
Burgers
Family Meals
Fish Tacos




Hawaiian Plates with, Chicken, Beef,
Pork, Seafood
Hawaiian Tropical Smoothies
Kalua Pork
Musubi
Ohana Bowls





Call the Catering Experts
Have an upcoming event? Call us today to book our
catering services.